Kiitos Microsoft Outlook, monet ihmiset säästävät aikaa. Ainoa edellytys on tehokkaasti hyödyntää ominaisuuksia ja mahdollisuuksia. Se toimii melko helppoa: Lisää yhteystietosi osoitteeseen, ja sinulla on mahdollisuus käyttää näitä kortteja erilaisiin tarkoituksiin. Yksi voi asettaa automaattisia vastauksia, luoda tapaamisia, kutsujen, jne. In particular, one can create an email template in Outlook so that to use it in the future, thus, save time.
Most Recent Versions

:

How to Create an Email Template in Outlook

2019 ja 365

In general, the convenience of Outlook is that the functions of previous versions are kept in more contemporary ones. The design changes, while the principle remains the same. Täten, to create an email template in Outlook 2019, one may fulfill the steps below. To use this template, open Outlook, on the tab Koti, press Uusia tavaroita, then click on More Items. In the list that drops, find Choose Form… and click on it.
The dialog box will appear, in the field Look In, find User Templates in File System. Choose a necessary template and press Avata.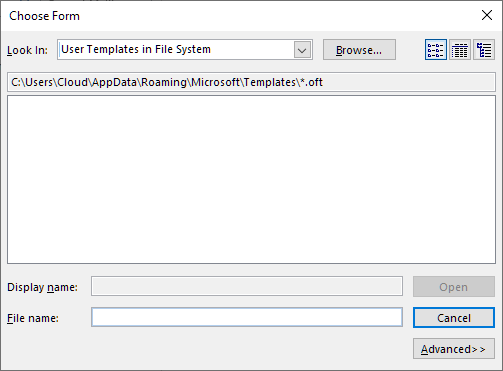 Several Steps to Create an Email Template in Outlook

2003

–

2016 ja 2019

In the Outlook 2003 paketti, as well as Outlook 2010 other future versions, proceed in the following way:
Start Outlook and click on

Koti

➙

New E-mail

.
Sitten,

the window of a new email will pop up

.

Here

,

you should type the subject and the body of your email

.

If you intend to send this template to the same addresses

,

it is also feasible to fill in the field of recipients

.


When your email is checked and ready

, paina Tiedosto

➙

Save as

.

After naming the template

, paina Tallentaa.
In Outlook 2019 you may also use Stationery to create the email Templates. For that use menu Home > Uusia tavaroita > E-mail Message Using… > More Stationery…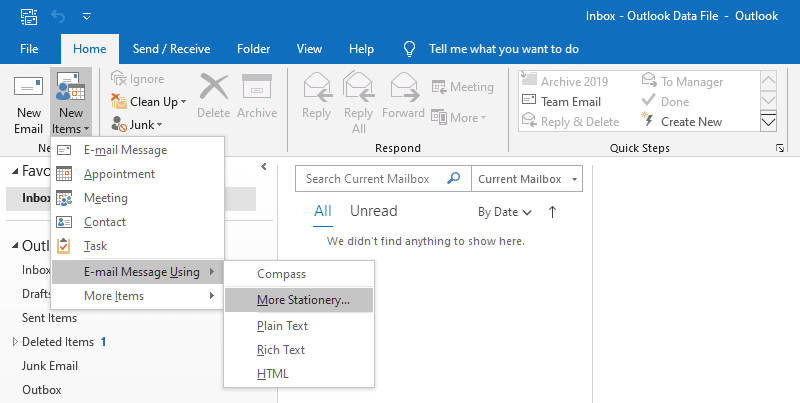 Select one of available templates and click OK to start a creation of the email…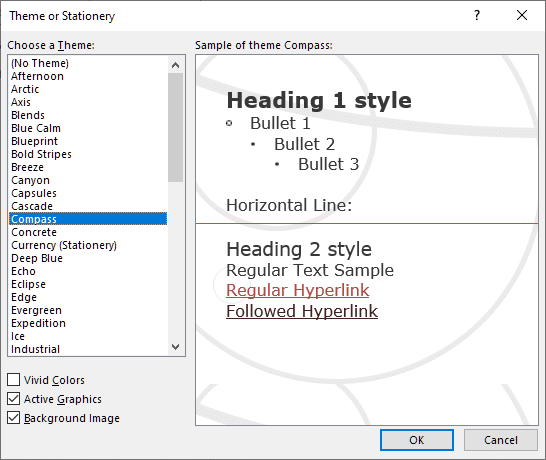 Then save email as template which may be used further (see above).
How to Create an Email Template in Outlook

2007/2010

and Use It

In the previous versions, the creation of a template does not differ significantly. Aside from the knowledge of how to create an email template in Outlook 2010 tai 2007, it is no less important to know where it is stored and how to use it.
A template can be saved as a form

(.

oft extension

).

One can save templates on a PC as files

(.

msg extension

).

After double-clicking on it

,

an Outlook email will open

.

It is also possible to save a template in a mailbox or a shared mailbox or pin it to a Taskbar

.
How to save Outlook Email Template
The first option is one of the most used. How to create an email template in Outlook 2013 and save it with the .oft extension? This is quite easy. After typing the message, subject, and recipients, proceed to Save as ➙ select Outlook Template (.oft) in the dropdown list ➙ Tallentaa.
To use the template in the version of the 2013 paketti: in the window of new email creation, go to the tab Developer, and press on Choose Form. The list will drop down, find User Templates in File System, and press. Here, you will see all the templates that have been created and saved. These are the steps to be fulfilled if you are also looking for ways on how to create an email template in Outlook 365.
Templates are always time-saving and convenient, in any program. Outlook is no exception. Make use of the above guidelines and spend your time as effectively as possible.
Olemme pahoillamme, että tämä viesti ei ollut hyödyllinen sinulle!
Paranna tätä viestiä!
Kerro meille, kuinka voimme parantaa tätä viestiä?